High speed 150-450cm 1-8 colors mechanical or electric feeder plain crank shedding/cam shedding/dobby shedding/jacquard shedding with single pump or twin pumps high speed water jet loom WT406H at 1000RPM for TPM weaving
Product Detail
Product Tags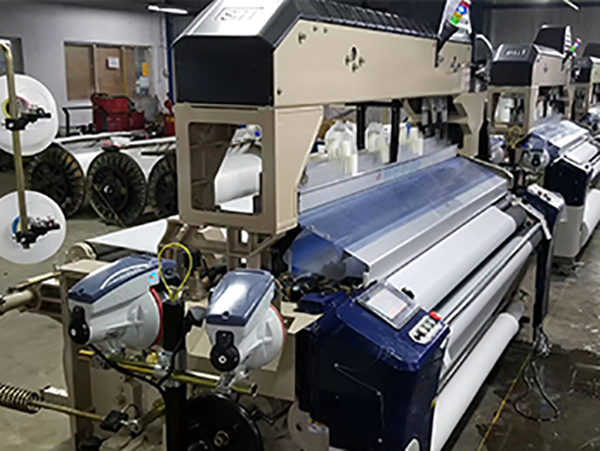 Low Vibration And High Efficiency
WT406H designed for the special fabric weaving like TPM with about 1000RPM,which is optimized the main component and frame structure improving the beating-up, the pentagon roller instead of L type, the ceramic rollers instead,let-off mechanism and take up mechanism,installing assistant device on let-off mechanism,all of this ensure the running stability and reduce vibration and noise,increasing efficiency and enlarging the waving range.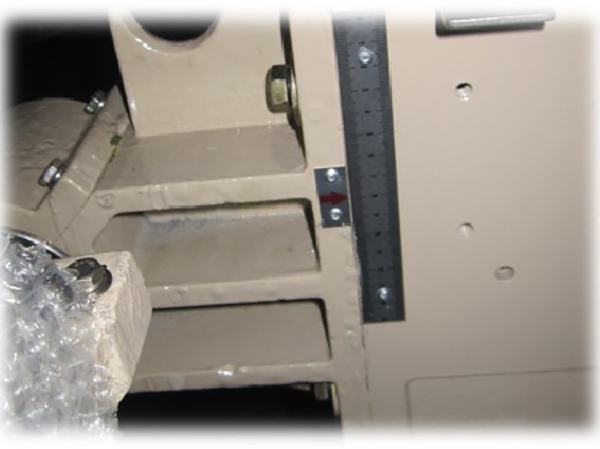 Weft Insertion
New "UH" type nozzle: a new nozzle with improved convergence of jetting water allows filling insertion with a small shedding open and saving water 15% comparing with normal nozzle the pitch between the nozzles is shortened.this decreases the difference between the filling inserting conditions of the two nozzles while filling insertion periods are the same. Consistent filling insertion under high speed operation is attained.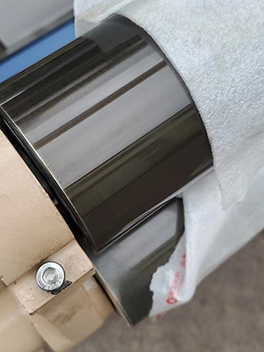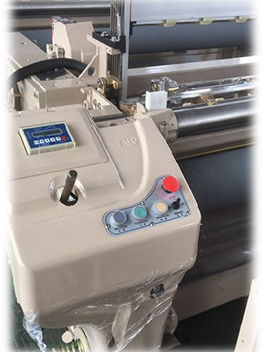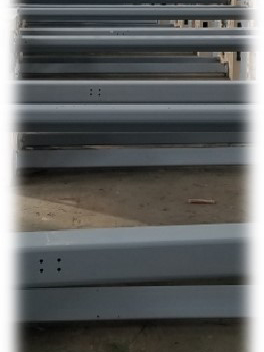 Soft Picking
Soft picking allows stable operation with loom even with less water jetting.the most important is that it will not damage the warp yarn during high speed operation.
Soft Filling Insertion At High Speed
The filling insertion angle is enlarged by improvements in beating curve,filling insertion for thick or twisted yarn is more stabilized. Further more,weaving is greatly improved on easily generates warp looseness during weaving.
New Material Cover
New color cover is used new material,which thickness is 3MM higher than former 851 and 408 model. And it is totally enclosed type.
| | | | |
| --- | --- | --- | --- |
| Name | Specification | Name | Specification |
| Reed width | 1500mm-3600mm | Flange | Φ800mm |
| Nozzle | MDH | Heald frame | 4-14pcs |
| One way valve | TAIBAI | Motor | 2.2kw-5.4kw |
| Plunger | MDH | Transmission | Shimpo |
| Grease seal | NAK | Belt | chunguang |
| Cam | 2-14 shafts | Plain | 4-6 pcs heald frame |
| Dobby | 16pcs heald frames | Weight | 2-2.5ton |
Type
WT406
WT508
WT8200
Reed Space(CM)
135,150,170,190,210,230,260,280,300,320,340,350,360
Useful reed space(CM)
Norminal R/S minus 2cm to 50cm
Frame
Box frame type Driving section is in oil bath
Driving
Brake
Direct stop mechanism by an electromagnetic brake
Controller
Push and touch button(Arrange,stop,forward,brake,reverse)
Motor
Rush start motor
Motor power
1.5kw,1.8kw,2.2kw,2.7kw,3.2kw,3.7kw,4.5kw,5.4kw
Beating
Crank beating
Let off
system
Automatic mechanical and continuous let-off;Or electronic let-off,One or vertical two roll
warp beam
Φ800mm flange,

Φ178mm barrel

Take up
system
Mechanical or electronic continuous take-up
Pick density
Normal:5-60picks/cm;Special:4-100picks/cm
Cloth wind-up diameter
Φ420mm,Φ520mm,Φ600mm
Shedding
Plain shedding
crank shedding(heald frame 2 to 8;1/1 fabric
Cam shedding
Cam shedding(heald frame 2 to 14);Plain,twill,satin babric
Dobby shedding
Positive/negative(heald frame 16 max.);Electronic and mechanical reading system;Plain,twill,sation or complex design
Jaquard
1408,2688,5120 lifting hooks;electronic jacquard device
Weft insertion
Measuring and storage
300#RDP type mechanical measuring turbo blower(single nozzle)Or electronic weft feeder(1-6nozzles)
Pump
M,L,H type, Single or Double
Plunger
Ceramic plunger;Φ32/Φ17,Φ32/Φ18,Φ32/Φ20,Φ36/Φ22,Φ36/Φ24,Φ36/Φ26,Φ39/Φ26,Φ39/Φ28,Φ39/Φ30,Φ50/Φ35
Nozzle needle
ST20/10;ST30/10;ST45/20,SD75/40
Weft filling
1/2/3/4/6 nozzle
Filling feeder
Electronic,optical,and self-control
Selvage/Leno system
Twisting by star,planetary gears
Electrical part
Madeinchina/import
Main control board,AC contactor,transformer,NC interface,Selvagebrake system,Waste yarn brake system,overheating and overload protection
Electronic meter
count and display,rotational speed,total yield,team yield,total efficiency,team efficiency,cloth length auto control,stopping analysis and display
Other devices
take up roller-one;weft density gear-one;Trashcan-one;nozzle needle-one set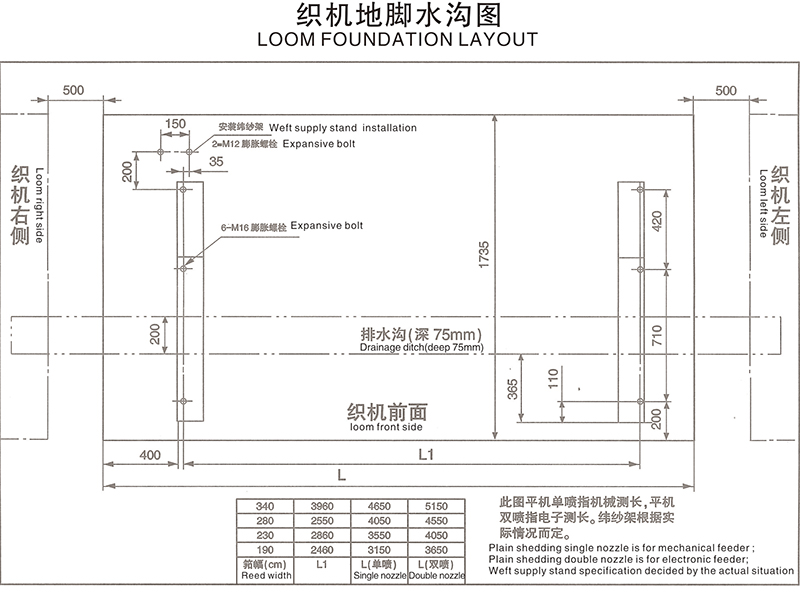 ---
Previous:
Vertical or Horizontal Double Beam Water Jet Loom With 2-6 Colors Single Pump Double Nozzle ELO&ETU For Blackout Fabric
---